Fair Warning: this post is about 2.2 years old, so some of the information might be a bit dated. On the other hand, this post was last modified about 2.2 years ago, so maybe it's up-to-date after all. In any case, please keep all this in mind while reading. Thanks for understanding!
---
The Actual News: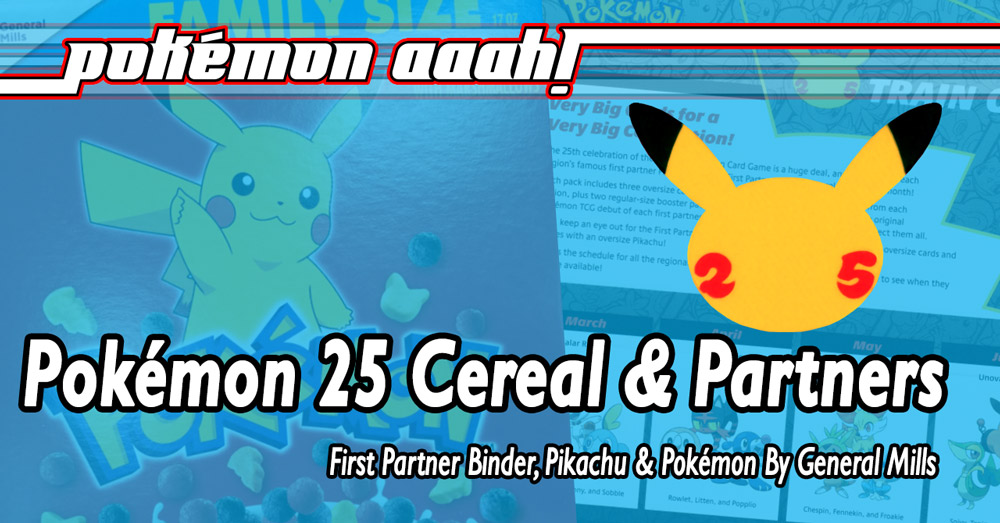 OK so recently after a visit to Target, I discovered three things:
Participating places permit Pokémon product purchases per person to precisely phree three… PERFECTOMUNDO!
I saw that the Pokémon Cereal by General Mills doesn't seem to be part of the Pokémon 25 promotion
I finally figured out where the Oversized Pikachu card will appear in in the "First Partner Pack" promotion.
Of course if you just want the full details, you can just visit those pages themselves. If you want a quick rundown, however, keep on reading.
…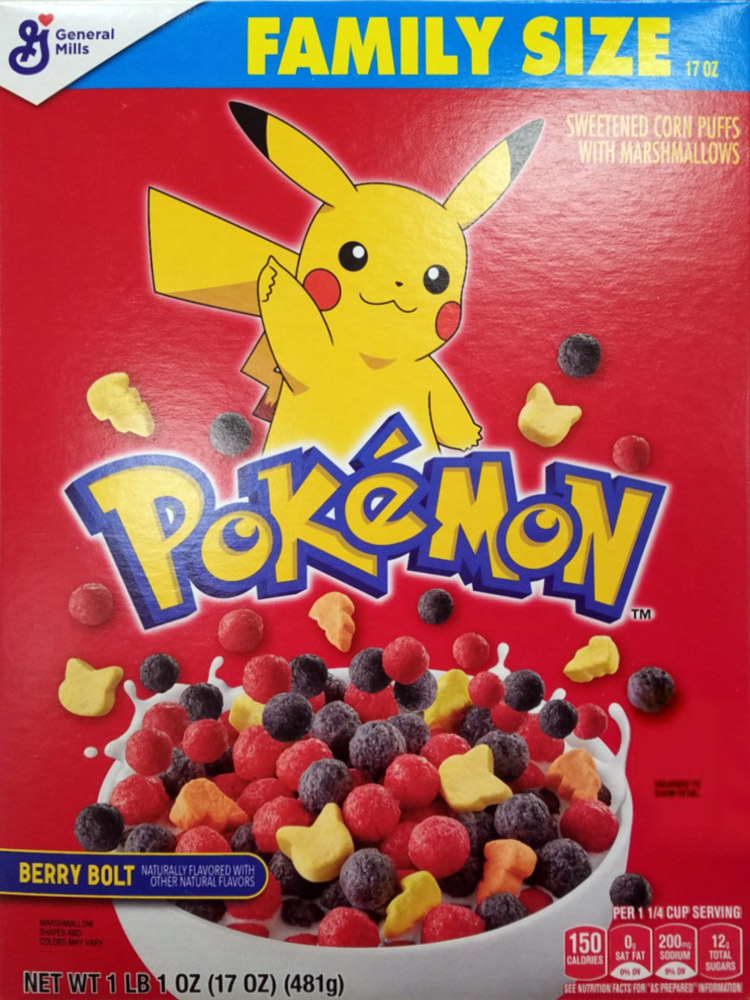 After a visit to the Cereal aisle at Target, I spotted my first box of "Pokémon"-brand cereal by General Mills. But oddly enough, it doesn't seem to be part of the "Pokémon 25" promotion one bit… nothing on the box indicates any relation to the promotion, and it doesn't include a pack of cards. Now I'm not saying that there isn't a box of Pokémon Cereal SOMEWHERE out there with a pack of cards seen in the other General Mills cereals… it's just I haven't seen it.
Anyways, by the looks of it, there are three different types of boxes overall, one based on the three starter types: Fire, Grass and Water. You can see what those boxes look like below:
…
Concerning the appearance of Pikachu in the "First Partner Pack", turns out that it is part of a seperate "First Partner Collector's Binder":
Without further ado, here is the oversized Base Set Pikachu card; for comparison, I've scanned in two other Base Set Pikachu cards from my collection:
Also included with the binder—aside from the oversized Base Pikachu card—are three packs of cards (I got packs from SwSh Vivid Voltage, SwSh Rebel Clash and XY Steam Siege) as well as this card with more information about the First Partner Pack series: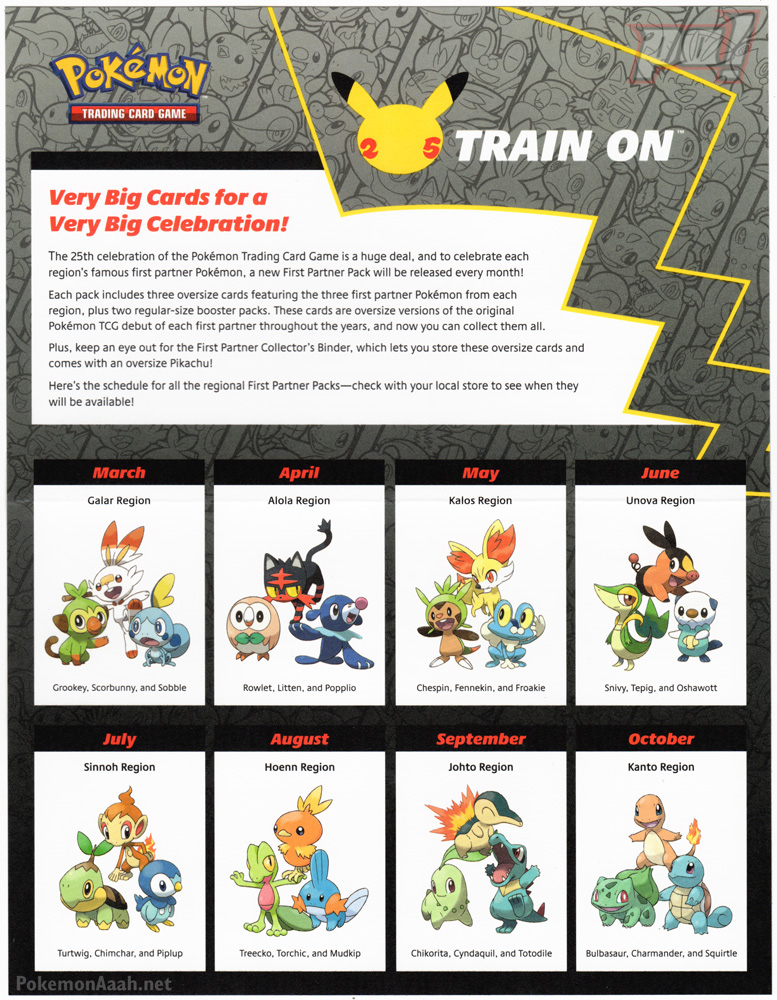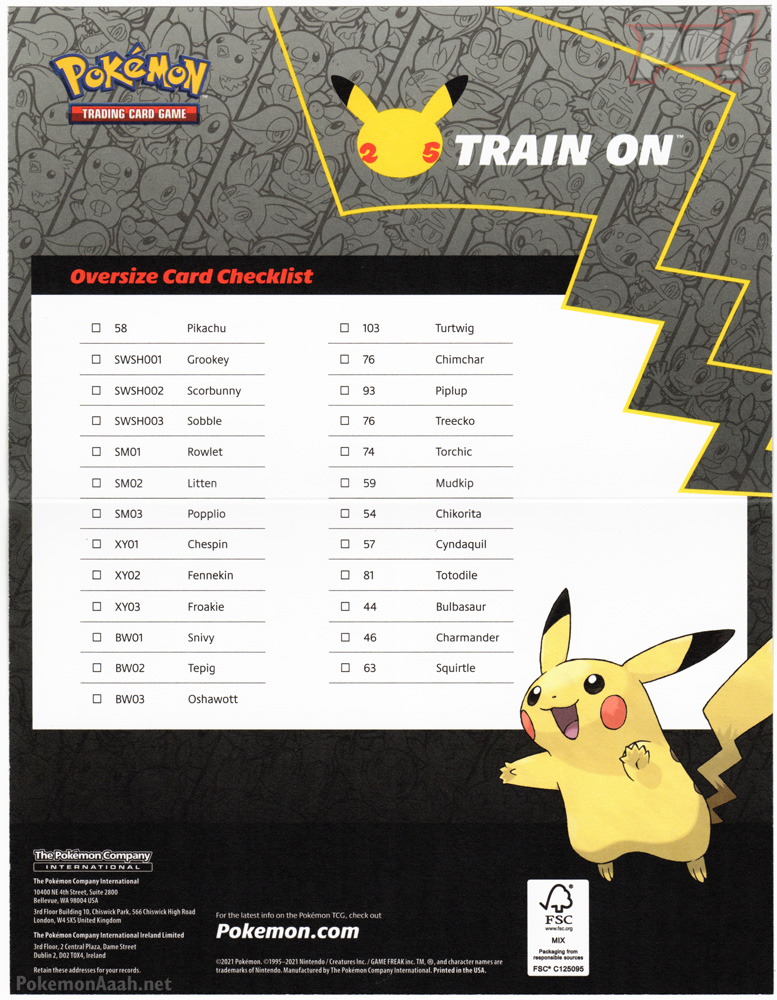 Now one interesting thing I discovered when I scanned in the Pikachu is that I actually got a clue as to the size of what ACTUAL cards are designed in… and it involves this little corner of Pikachu's ear on that oversized card:
See the pixelation? That was my clue in determining the actual size that cards are designed in on a computer. But I'm not gonna spill the beans here… if you want to learn more about this, check out the First Partner Packs page for it and other info about the release.
…
Anyways, that's it for me today! I've got plenty more updates under my belt… the next one will be an update to the "Sinnohese" research being done, but you'll have to wait until the next update to read up on it. Huzzah! Good times.